Sept. 4, 2020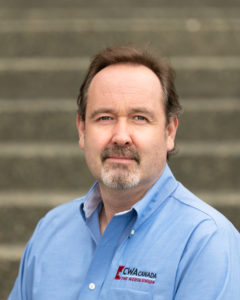 Dear fellow CWA Canada members,
For the first time in memory, we will not be marching this Labour Day.
But we will not be silent.
As we mourn our fellow media workers and the many others who have lost their lives due to the pandemic, we will pay tribute to those who continue to provide vital news and information, often risking their own health to do so.
We will shout to defend quality jobs, quality journalism, a vibrant free press, a strong, independent labour movement and to demand racial, economic and social equality.
Unfortunately, many regimes around the world are using the pandemic as yet another excuse to crack down of press freedom, labour unions, and democracy.
And the struggle for equality continues, reinvigorated by the Black Lives Matter movement.
This Labour Day, we vow to keep up the fight against injustice of all kinds:
We will publicly call out governments and bad actors to embarrass them into behaving better.
We will use social media to educate and rally the public by sharing information about fake news, disinformation, and hate, while promoting trusted, reliable news sources.
We will support Black Lives Matter and other movements fighting for equality.
And we will push for sanctions against leaders and politicians around the world who attack press freedom — block key politicians and officials from travelling abroad and seize their foreign assets and see how quickly things change.
This weekend, please stand with us, pledge your support in the fight for justice, and take a moment to think about what you can do to help.